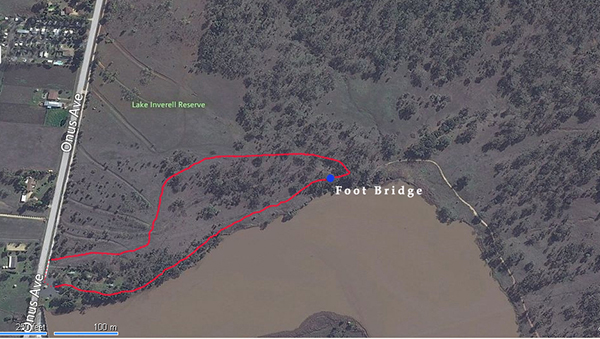 Track to Platypus point and then return to starting point.
Second part of the track is not very well defined and appears to have been created
by a vehicle. Second part of the track is also uninteresting in comparison to other tracks at Lake Inverell. However, it is shown here for information purposes, as it appears on the Self Guided Tour brochure available at the Inverell Tourist Office. The second part of the track - 'return to starting point' appears just after the small foot bridge.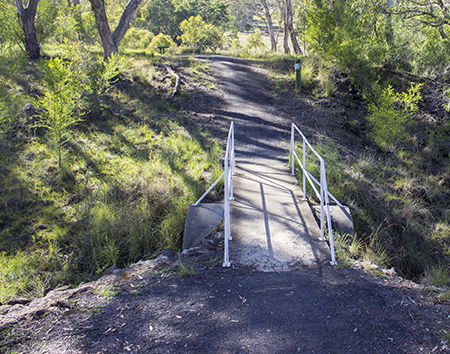 Click here for Bushwalking Information
Inverell Bushwalking Club
email: inverellbushwalkingclub@gmail.com

Click here for Weather Conditions
Please Note: Ensure you have adequate sun protection, stout footwear and be observant.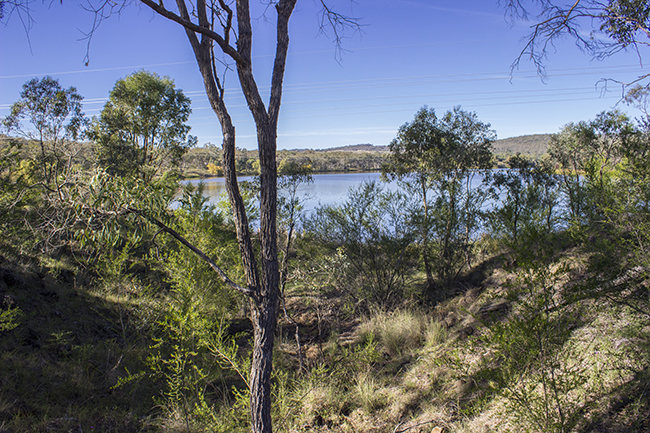 Lake Inverell photographed from the small foot bridge on the Platypus Point track.
Copyright(c) 2014 Envision New@ge Multimedia . All rights reserved.