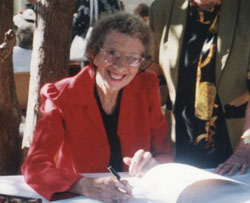 by Holly Smith
How to Order - The Billabong Games
All inclusive cost of book, post & packing etc:
Within Australia: Cheque or money order for $18
Overseas: Bank cheque for A$21
(personalised copies can only be purchased from Holly)
Please indicate if you would like any of the following.
Autographed copy ?
Personalised? ( Please state name/s - childs/grandchilds/yours )
Send to
Holly Smith
6 Park Avenue
Avalon Beach NSW 2107
Australia


enquiries: days@newagemultimedia.com
Copyright(c) 2001 Envision New@ge Multimedia . All rights reserved.