New England Woodturning & Scilptures.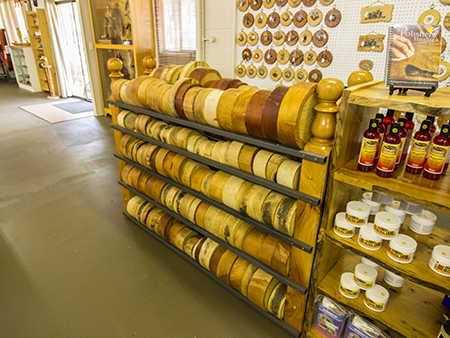 Rob Day, Owner Manager, is the craftsman on site.



Minimum $25 Credit Card orders.
No Minimum with Cheques and Money orders
We accept cheques
We accept money orders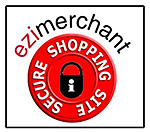 Our latest flyer flyer.pdf

Please allow at least ten days for hand made items and ceramic tiles to be created, unless we have them on hand.

Wooden Giftware

We now have hand crafted didgeridoos. We have traditional and non traditional, beginners and professional quality didgeridoos for personal shoppers. Our range is constantly changing. Come in and browse our selection. All hand made on site.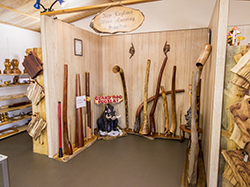 Go to the Demonstrations page to find out more about our Demo's and upcoming Demonstration Days we will be holding. Rob now includes an entertaining introduction into making and playing didgeridoos in his demos. If you are a tour group or club and want more info about our Didgeridoo Demo, you can download our flyer - Didgeridoo PDF



Club Demos by appointment.

Check the News page for news concerning our business.

There are no restrictions on photography. There are many metal sculptures and carvings in the picturesque, landscaped gardens for the rest of the family to browse and take photographs, while the woodworker of the family selects their tools, project components and wood. The Gallery also contains carvings and wooden models.

Our facilities can accommodate bus groups, woodwork and service clubs.


Large range of trophies available for any event, any sport or any reason
eg - equestrian, rodeo, humorous, motorbike/car races, etc.

We cater for all woodworkers from the basic backyard woodworker, to woodwork students, teachers at high schools and TAFE colleges. We hold demonstration days, where anyone who wants to know more about a particular product can come and watch and learn how a particular tool or finish can be used to its full potential.

Coming soon: - Woodwork Classes
contact us for information on
| | |
| --- | --- |
| | Woodturning and carving |
| | Scrollsawing |
| | didge playing |

Large range of ceramic tiles. Huge range of categories available such as floral, birds, animals, cars, trains, American Indians, cheese and wine, butterflies, cats, dogs, fish, planes, lighthouses, tractors, fruit, endangered wildlife, scenery, Australian flora and lots more.

Projects Page. If you are interested in doing a simple project using tiles.

Website maintained and constructed by

Webmaster days@newagemultimedia.com
(Webmaster) Mobile: 0401 467 356



Map of our location in Northern Tablelands NSW



We are here, opposite the Inverell Airport at Gilgai on the Ponds Road.
View Larger Map

Location shown on the Google Map. Map is functional and interacts with Google Maps.
On the intersection at the end of the Airport road, turn left for New England Woodturning Supplies and Turn right for the Airport Terminal.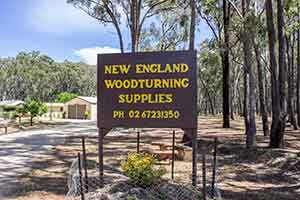 phone 02 6723 1350 fax 02 6723 1350
international 61 2 6723 1350


Postal address:
New England Woodturning and Sculptures.
29 Ponds Road GILGAI NSW 2360
Australia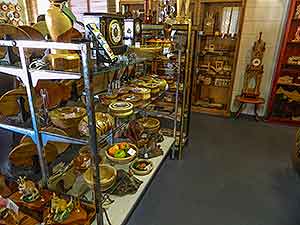 ---
Copyright(c) 2019 New England Woodturning and Sculptures. All rights reserved.
newts@newagemultimedia.com