Not only is there Yangoora Gallery to visit and see at
New England Woodturning & Sculptures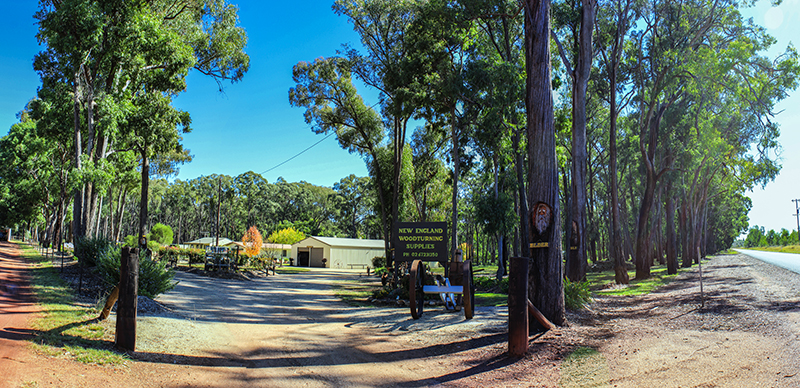 the surrounding New England region has much to offer as well.

For smooth video playback allow the download point to be ahead of the viewing point.
Best viewed with a broadband connection. Don't attempt with dial-up!

New England Woodturning Supplies offers a Didgeridoo performance and demonstration to
tour groups and clubs - pdf fownload for info

Other Attractions in the Area:
Inverell.com.au
Olives of Beaulieu ( www.olivesofbeaulieu.com.au )
National Transport Museum ( www.nationaltransportmuseum.info )
Inverell Pioneer Village
Green Valley Farm ( Tingha )
Ceramic Break Sculpture Park
7 Oaks Fossiking & Camping
Frazers Creek Sapphires
The walk continues past John Northey Lookout
to Lake Inverell - click for details.




Fountains Statues Pedestals Sundials
Gazebo's Outdoor Furniture
Birds and Reptiles
Dinosaurs Fantasy Figures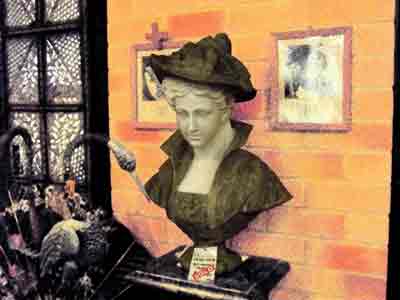 Egyptian Victorian Era
Yesterday's Glory Today!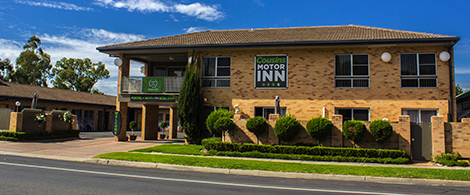 Lake Copeton Northern Foreshores
Walking Track Tour
A 900 hectare recreational and adventure

playground

20 minutes south of Inverell

The park offers a fascinating day trip,

weekend or holiday experience for the whole family

fossicking boating and water skiing

unique flora and fauna

picnic area walk tracks cabins fishing

Copeton Northern Foreshores

Caretaker on site Playground Camping

Fishing Bushwalks BBQ's Picnic Areas

Hot & Cold showers - Toilets - Boat Ramp

Relax in peaceful surroundings

This area of Copeton Dam is located 17km south

of Inverell.

Bushwalking

Picnic Areas

Wild Water Adventures:

When irrigation water is

released from Copeton Dam, the Gwydir River

provides some of the most exciting wild water

rafting available in Australia

Wild Water Adventures

phone (02) 66 533 500

Inverell

Macintyre Falls

Gilgai Vineyards

McILVEEN Lookout

New England Estate Wines

Goonoowigall Reserve

Draught Horse Centre

Inverell Pioneer

Inverell Transport

Green Valley Farm

Gwydir Ranch Park

Inverell is situated on the Macintyre River in the centre of the New England Tablelands. It is 590 metres above sea level, 689 kilometres by road from Sydney, 437 kilometres from Brisbane and only a short drive to the popular mid and northern coastline of Australia. The town is situated on the Gwydir Highway which connects Western New South Wales with the Eastern seaboard.

The Shire of Inverell covers an area of 8,623 square kilometres of rich farm and grazing land, including large mineral deposits, particularly tin and sapphires. The Northern Tablelands are blessed with superb weather conditions, cool nights and long sunny days.

Inverell has a population of 10,000 people while the commercial centre services a target area estimated to reach 60,000 people, drawing from as far away as Southern Queensland.


The Inverell district holds a fascination of its own - from the splendour of rural scenery to the glint of a sapphire picked from a muddy wash. To find out more about the tourist attractions listed above use the link to


View Larger Map

Kerry Cannon

"Bondi"
WARIALDA, 2402
N.S.W. - AUSTRALIA
Phone: 67 294147
Fax : 67 294147
Sculpture Park,
Art Gallery and Tourist Destination

Bush walks and Art Galleries

Open:
March 1st to Mid December
or
By Appointment

Opening Hours:
10 AM to 5 PM
Thurs, Fri, Sat, Sun
or
By Appointment
There's something for everyone - Bring the Family
Three galleries, the largest features a mezzanine with an art library where visitors can sit and relax
and look through art books.
The galleries exhibit both paintings and sculpture.
A Sculpture walk through rural setting.
Great tourist destination - events held regularly with competitions, art and craft markets.
The Allosaur, a predator from the late Jurassic period with foul breath and attitude to match, is situated in Gallery 1.
There's plenty to see and do
in a lovely place to relax and enjoy the scenery
of rural New South Wales.
Tourist Information Centre
Campbell Street, PO Box 138, Inverell 2360
Hours 9am - 5pm Mon - Fri
9am - 12 midday Sat - Sun
phone (02) 6728 8161 fax (02) 6728 8166
Toll Free 1800 067 626
email: tourism@inverell.com.au
website: Inverell On-Line

External links may be provided for your convenience, but they are beyond the control of the Website Owner and no representation is made as to their content. Use or reliance on any external links and the content thereon provided is at your own risk. When visiting external links you must refer to that external websites terms and conditions of use.





Copyright(c) 2003 New England Woodturning. All rights reserved.

newts@newagemultimedia.com