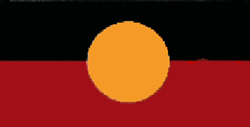 Next Page

Prices on Application

The following photographs are small representations of the bigger picture. You may view the full size version by clicking on the small picture.


Please be aware that actual frames may differ, as these are website visuals only.
Some art, may not have a frame.

Colin's Art is available FOR SALE
please email for a quote

All Colin's art are collectors pieces and the prices will reflect that.
Colin's art is available for exhibitions and showings.

This piece has been sold


Ocre and acrylic.

Title: Mujee - Family and Kinship

Description: The background is a real place in the central desert. Yellow ocre comes from Uluru. Light Yellow ocre from Botany Bay. Brown ocre from the Inverell area. White from St. Helens in Tasmania. Black from Colin's fireplace.
Title: Turtle Shell Carving
Size: 3ft high
Description: The story on the shell is of the Dharawal people. Their totem is the whale people.

Title: Pelican

Description: Any of seven or eight species of water birds constituting the family Pelecanidae, distinguished by their large, elastic throat pouches. Pelicans inhabit lakes, rivers, and seacoasts in many parts of the world.

Title: Message Sticks Set of 4

A message stick was a piece of bark or wood that was engraved with signs and symbols and its function could be that of a passport. It carried the mark of the sender and identified the carrier. It was colour coded with a basic message.

Title: Birthplace of the Black Swan

Title: Emu

Description:The emu is a flightless bird of Australia and second largest living bird: the emu is more than 1.5 m (5 feet) tall and may weigh more than 45 kilograms (100 pounds). The emu is the sole living member of the family Dromaiidae (or Dromiceiidae) of the order Casuariiformes, which also includes the cassowaries.

Title:Coastline Creation set of 2

Sold : No longer available

Title: Jervis Bay Set of 3

This set represent a walkabout track at Jervis Bay. It also depicts a strange wobbegong shark, known to Colin's mob as saucer eyes, as the pupils of the sharks eyes were the size of saucers!

Title: Dharawal

Description: This piece represents Colin's ancestry and talks of the generations and the clan groups. Generations past and generations to come. This piece has also been used as the background for the home page.
Colin Isaacs © Copyright 2005
isaacs@newagemultimedia.com