Episode Fifteen of Wow Wee Robot Wars
Robosapien Is My Hero


Music Video inspired by Bonnie Tyler's Holding Out For A Hero. i-SOBOT, captured by the Daleks, dreams of escape. 99% cgi and greenscreen compositing. Animation created in Vue 6. Shows a little of i-SOBOT's back story. RSV2 masquerading as a Dalek.
E-on software is the leading developer of quality solutions for the creation, rendering and integration of natural 3D environments.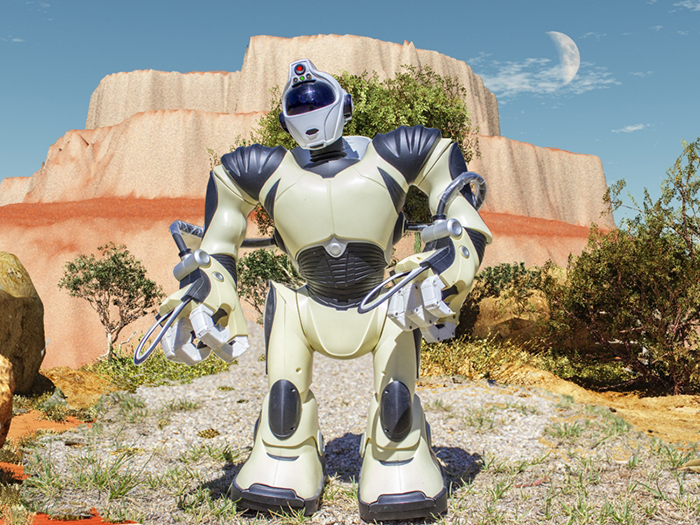 RSV2 in the Australian Strzelcki Desert.
New Series: The Time Tunnel and The Daleks
Copyright(c) 2009 Envision New@ge Multimedia . All rights reserved.