Robots Messing Things Up
Episode Four
of
The Time Tunnel and The Daleks
I-Sobot and RSV2 get themselves into trouble vandalising Dalek equipment.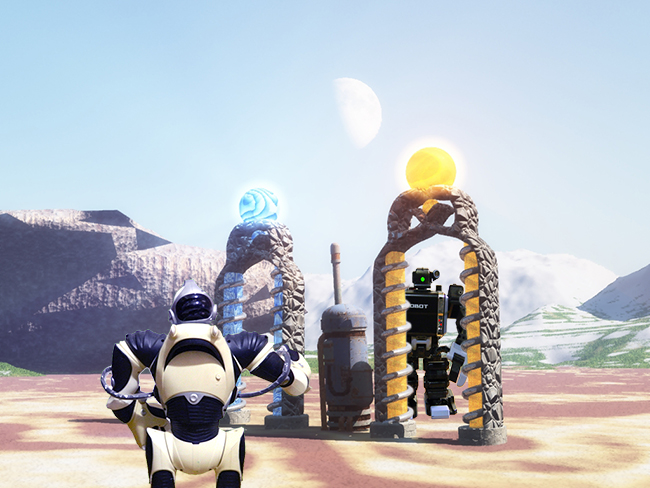 Robosapien V1 meets the Daleks and his first impression makes him rather annoyed.
This episode features the music of Dave Paul Saunders who does Trance remixes of the Dr Who theme that was originally composed by Ron Grainer.
Dave Paul saunders' YouTube Page
Dave Paul Saunders' SynthiaNet
Dave Paul Saunders' MySpace Page
If you are interested in any of the software that created this movie
click here.
Wow Wee Robot Toys
WowWee is a leading designer, developer, marketer and distributor
of innovative hi-tech consumer robotic and entertainment products.
more info about Daleks
Copyright(c) 2010 Envision New@ge Multimedia . All rights reserved.