Episode 20
A Trick Bag
Investigating a mysterious building in the Strzelecki Desert, RSV2 finds himself alone after his friends, I-SOBOT and Robosapien V1 mysteriously vanish!

Created using Daz Studio, Vue 6 & 9 and FxHome.
If you are interested in the software used to create this film...click here.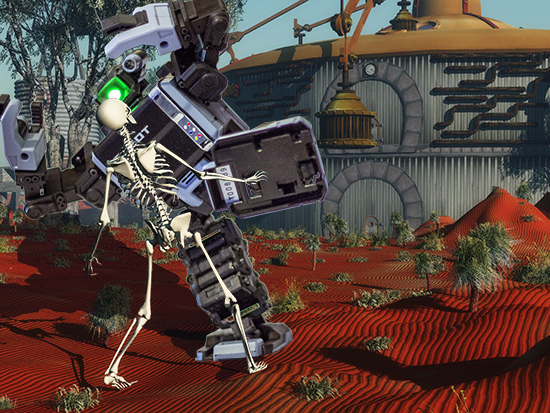 i-Sobot has to use his kung-fu to fight an unexpectaed adversary.
Copyright(c) 2013 Envision New@ge Multimedia . All rights reserved.