Step 6: Turn edge of project to desired shape

Putting an edge on clock disc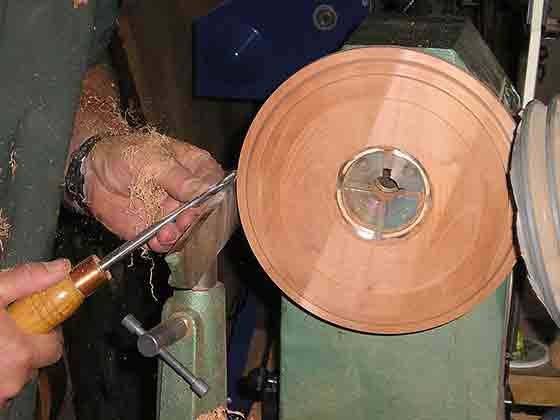 Step 7: Finish job going through all grits until achieving best possible finish.
Step 8: Give disc a sharp thump from the back (photo A) shows 4 spots on back of job where the cardboard has separated (photo B)
| | |
| --- | --- |
| A | B |
Step 9: For Keyring Hanger, Teapot Stand & Wall Plaque, sand back with random orbital sander.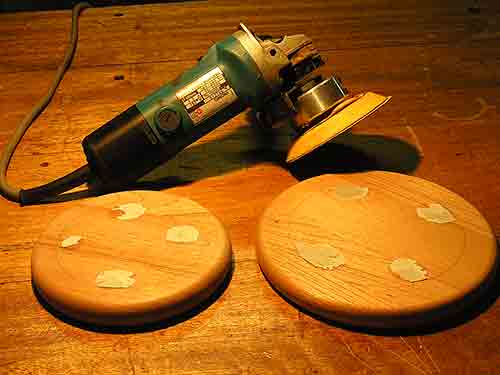 Step 10: Finish with your preferred finish.
Step 11: Glue tile into recess with flexible adhesive. i use clear builders silicon. Warning - using hard adhesives will cause tile to crack with timber movement.

Copyright(c) 2003 New England Woodturning Supplies. All rights reserved.

newts@newagemultimedia.com